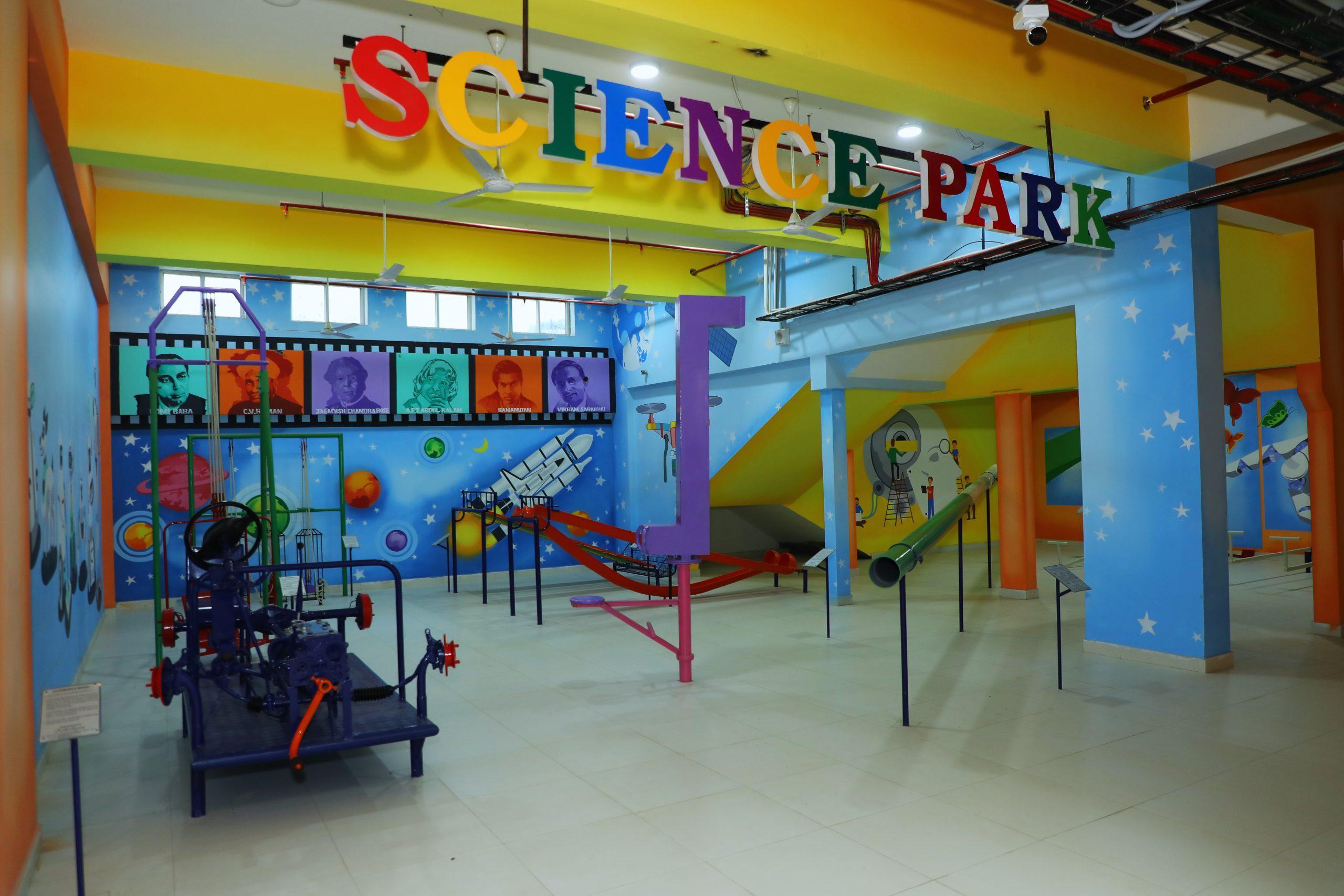 A one of a kind Science Park has been designed to impart practical education to our students and to introduce a play way method of interacting with Science. Students learn and understand concepts the best when they have the equipment to test it out themselves. The mission of the Science Park is to offer our students a high quality educational experience and facilitate our students to test out their theories, thus inculcating a scientific temperament in them.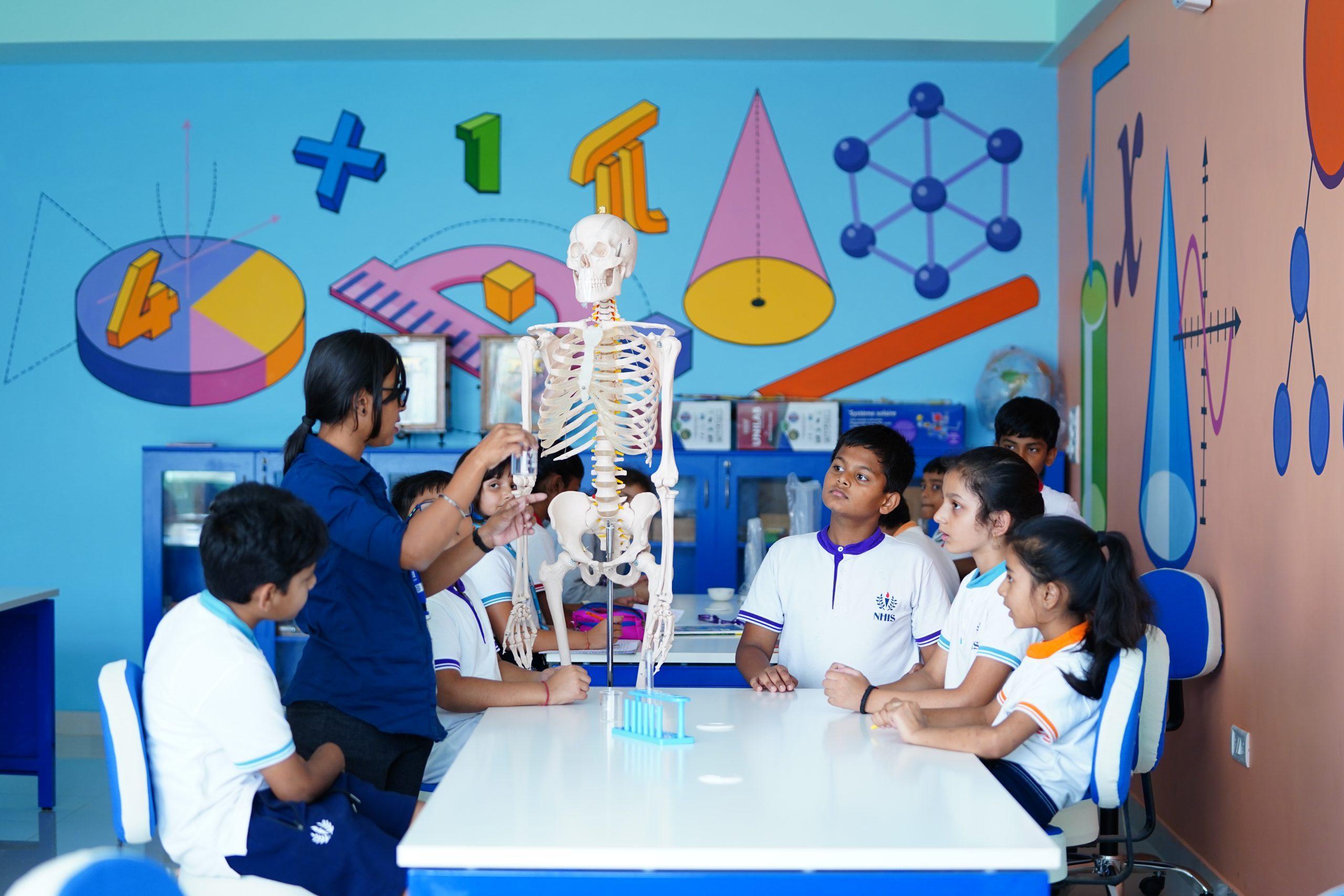 Our Science Lab is a place where our students can experiment with, learn, develop and conceptualize different scientific ideas. We use a pedagogy where the students are stimulated to apply the knowledge they have gained in the classroom in the laboratory. It not only helps students learn the real life application and importance of theories but will also develop in them a natural kinship towards STEM. An ideal ambience and tools are provided to encourage students to dig deeper and innovate something new.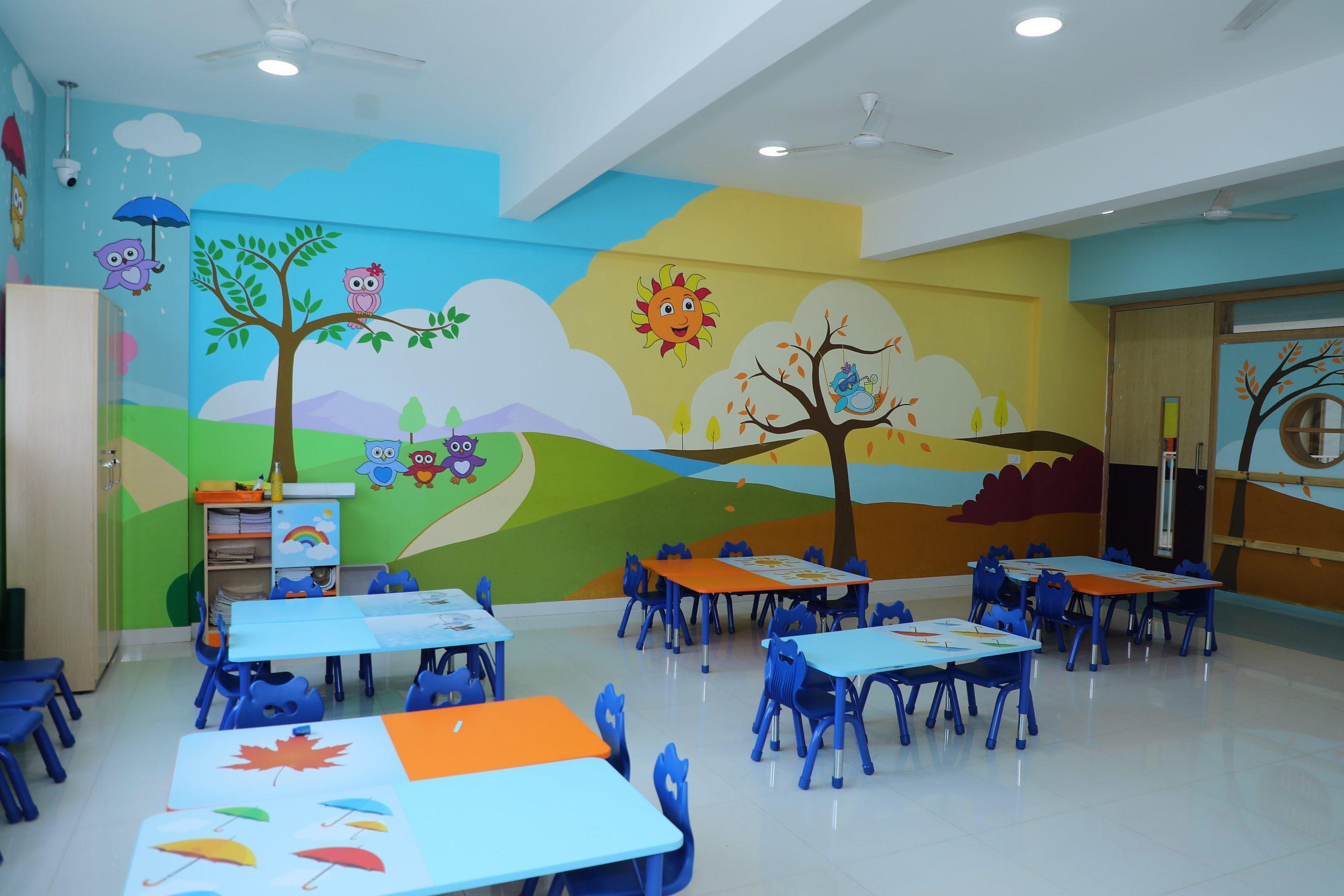 All the classrooms at NHIS are SMART CLASSROOMS. They are enabled with a Smart TV to provide audio and visual stimulation to the students to ensure a powerful flow of information and maximize learning. The classrooms are spacious, well ventilated and colourful to make the learning environment pleasant and cheerful. The class size of every classroom will not increase more than 25.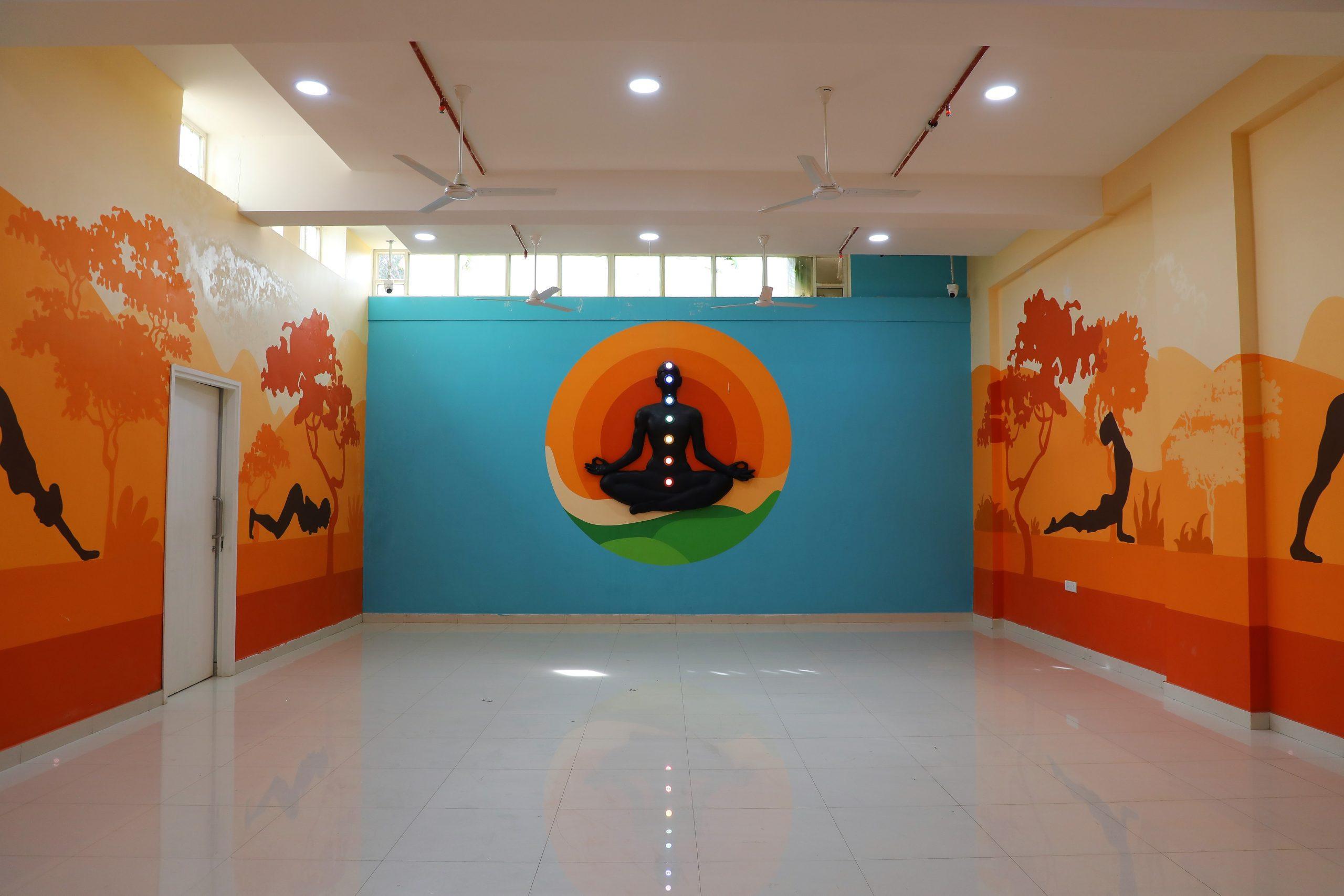 Yoga is an integral part of our great culture. A practice that was adopted by all our sages and saints to gain control over wellbeing. In Sanskrit, Yoga means 'to unite' and it describes a way to lead a healthy life. Yoga acts as a catalyst that unravels the many wonderful qualities that a child possesses. Apart from numerous physical benefits, Yoga helps a child become more aware and focused and also reduces the stress and anxiety level of a child. The yoga classes are taught by excellent qualified trainers.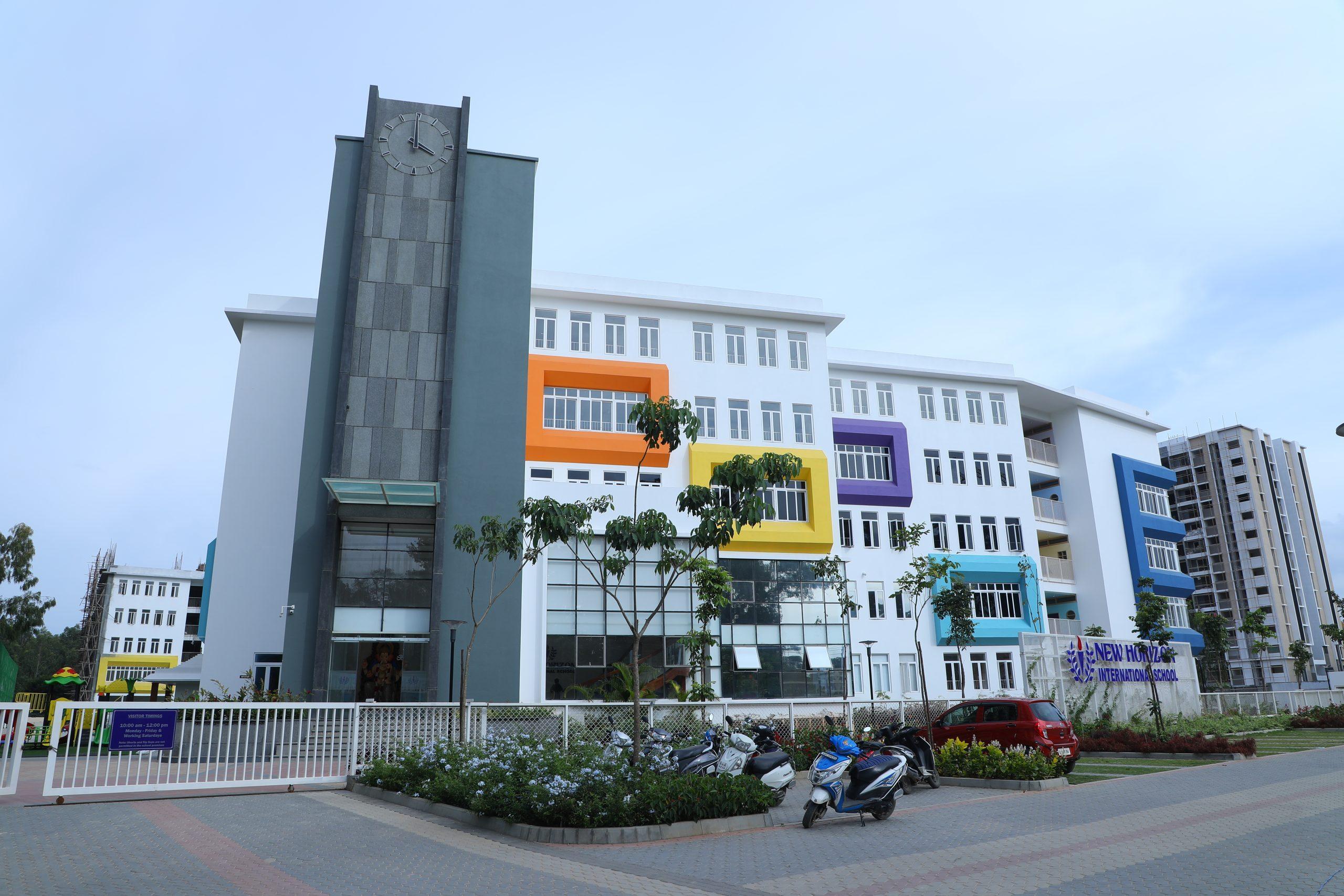 The Campus boasts of stunning landscape, an abundance of greenery and a colourful & cheerful environment to ensure the students are surrounded by an aurora of happiness every time they step into the Campus. The Campus is carefully designed to vitalize and invigorate the minds of our students to enable them to reach the peak of their academic and non academic performance.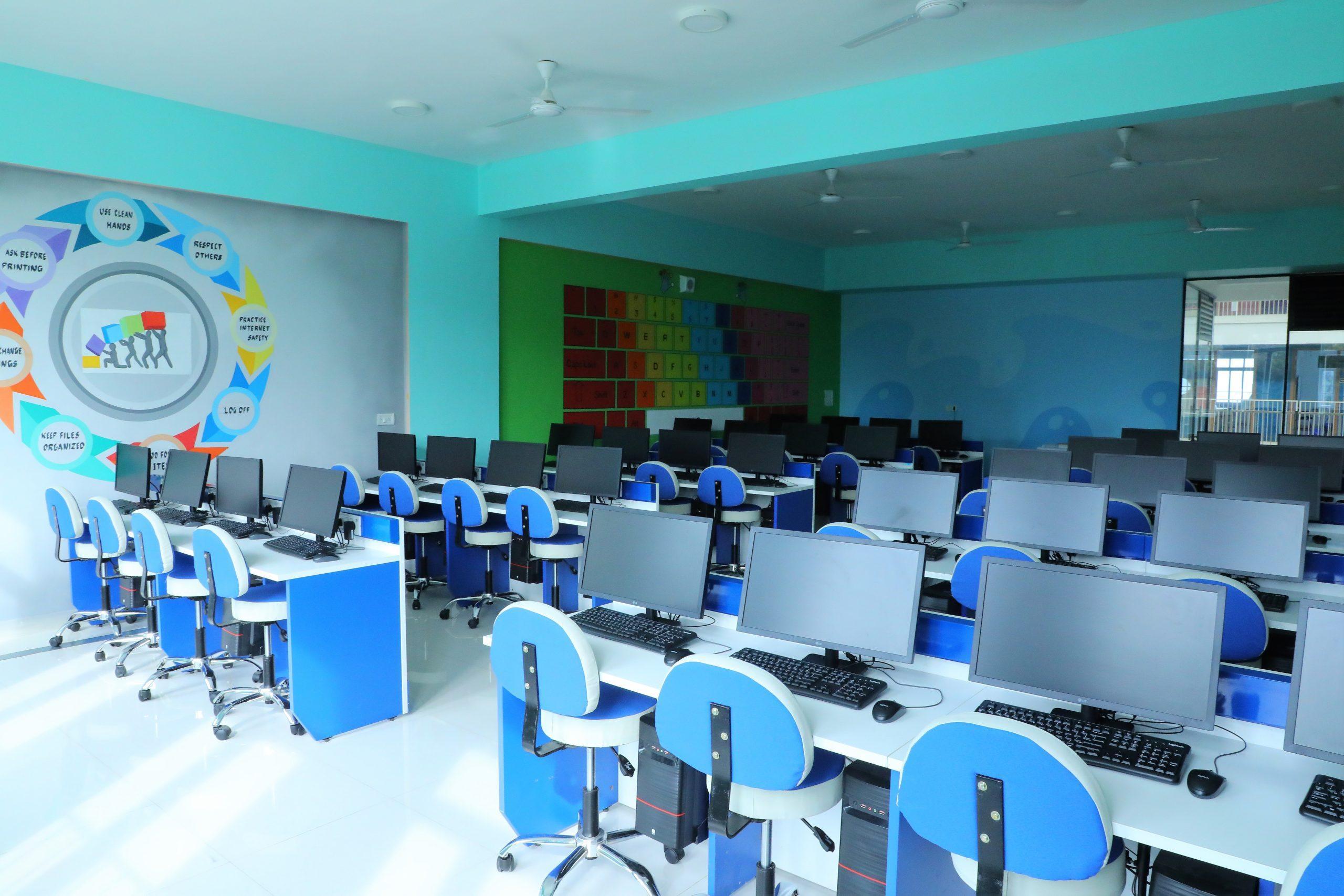 The computer labs are designed to ensure that the students have the required environment to carry out their activities and projects. Top-notch equipment and a safe environment presents the students with a space where they can explore the intricacies of the world of Computers and technology.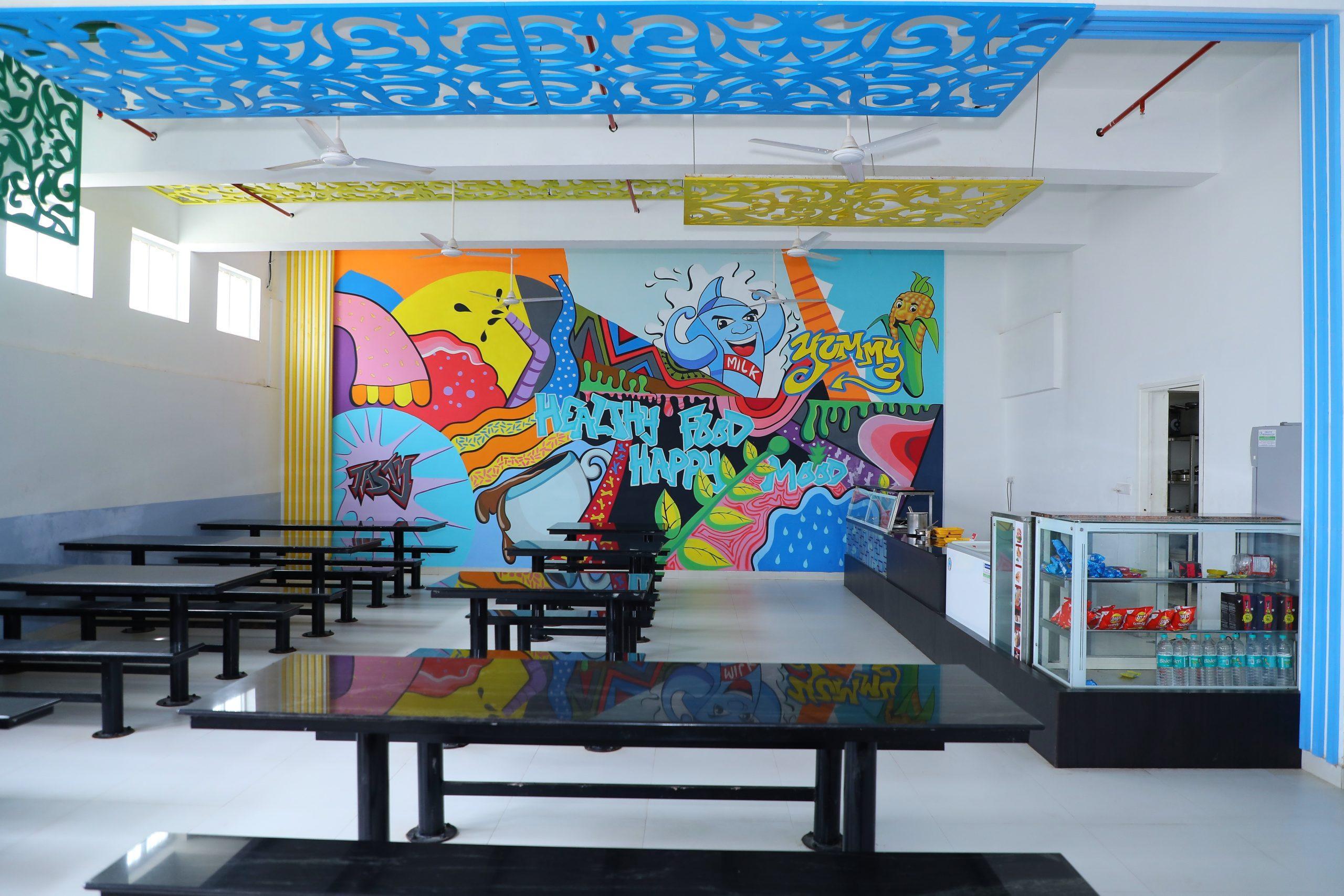 A well lit colourful cafeteria, serving a variety of delicious food items is surely going to be every student's favourite hang out spot !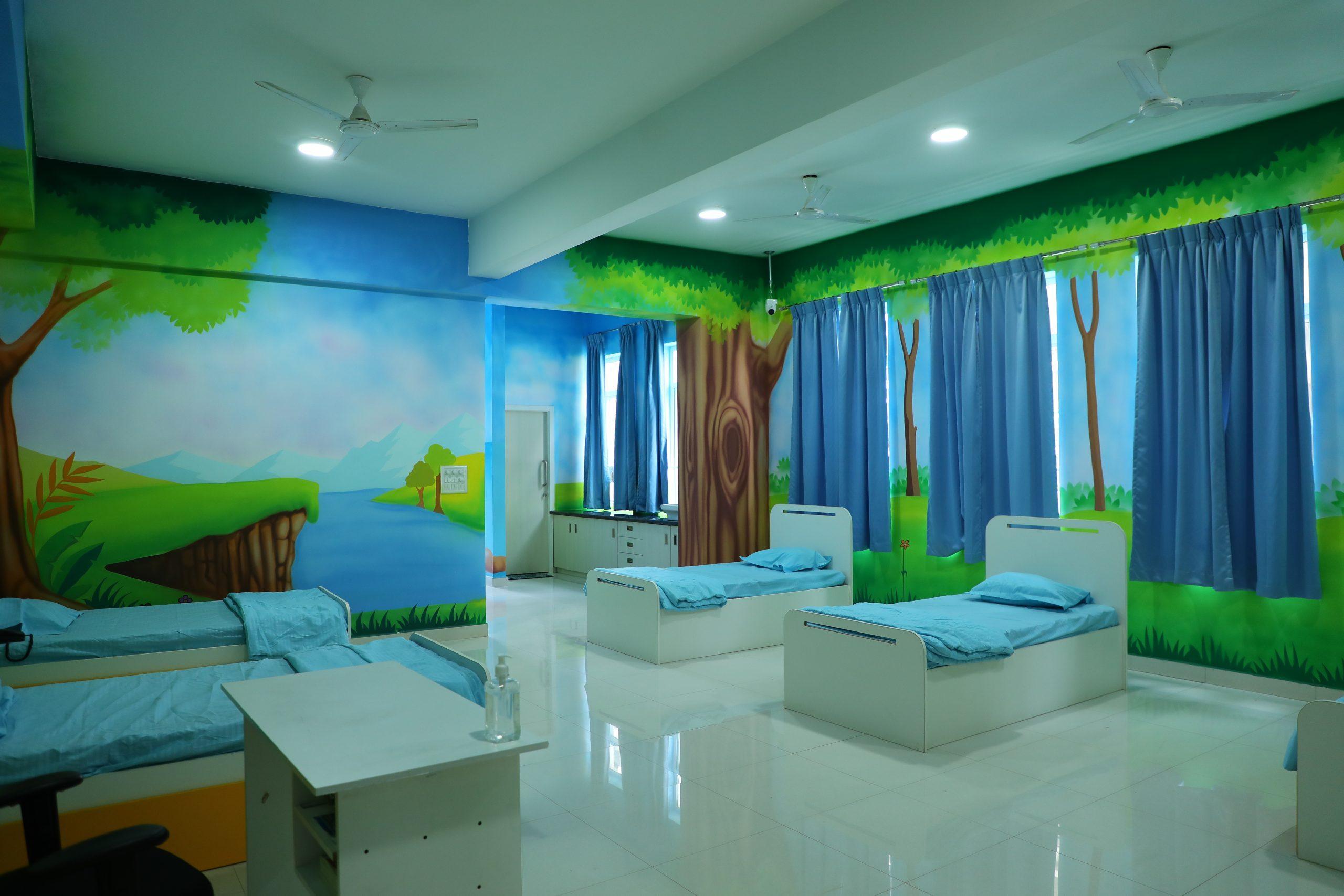 A dedicated space where students can rest or recover when they need medical attention. The school infirmary is looked after by a qualified nurse.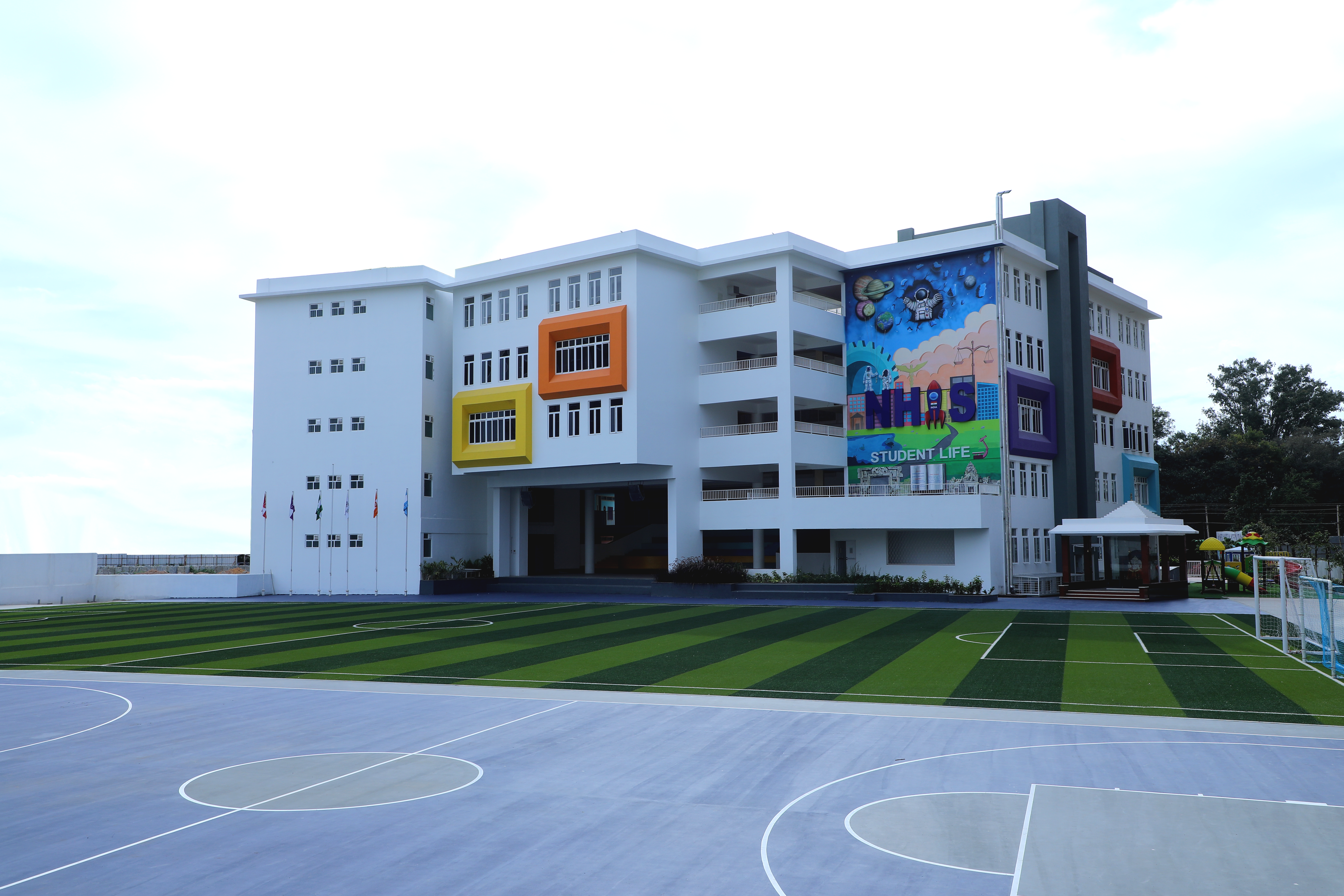 Sports play a vital role in the growth and development of a child. It helps increase a child's physical strength, confidence, mental alertness and also helps develop the spirit of competition and teamwork. We offer a variety of indoor and outdoor sports to our students - A standard size football field, 2 outdoor basketball courts, a volleyball court, a throwball court, a cricket pitch, running track and a dedicated area for indoor games such as table tennis, carom, chess, to name a few. Expert instructors have been taken on board to ensure our students get the best training in their choice of sport.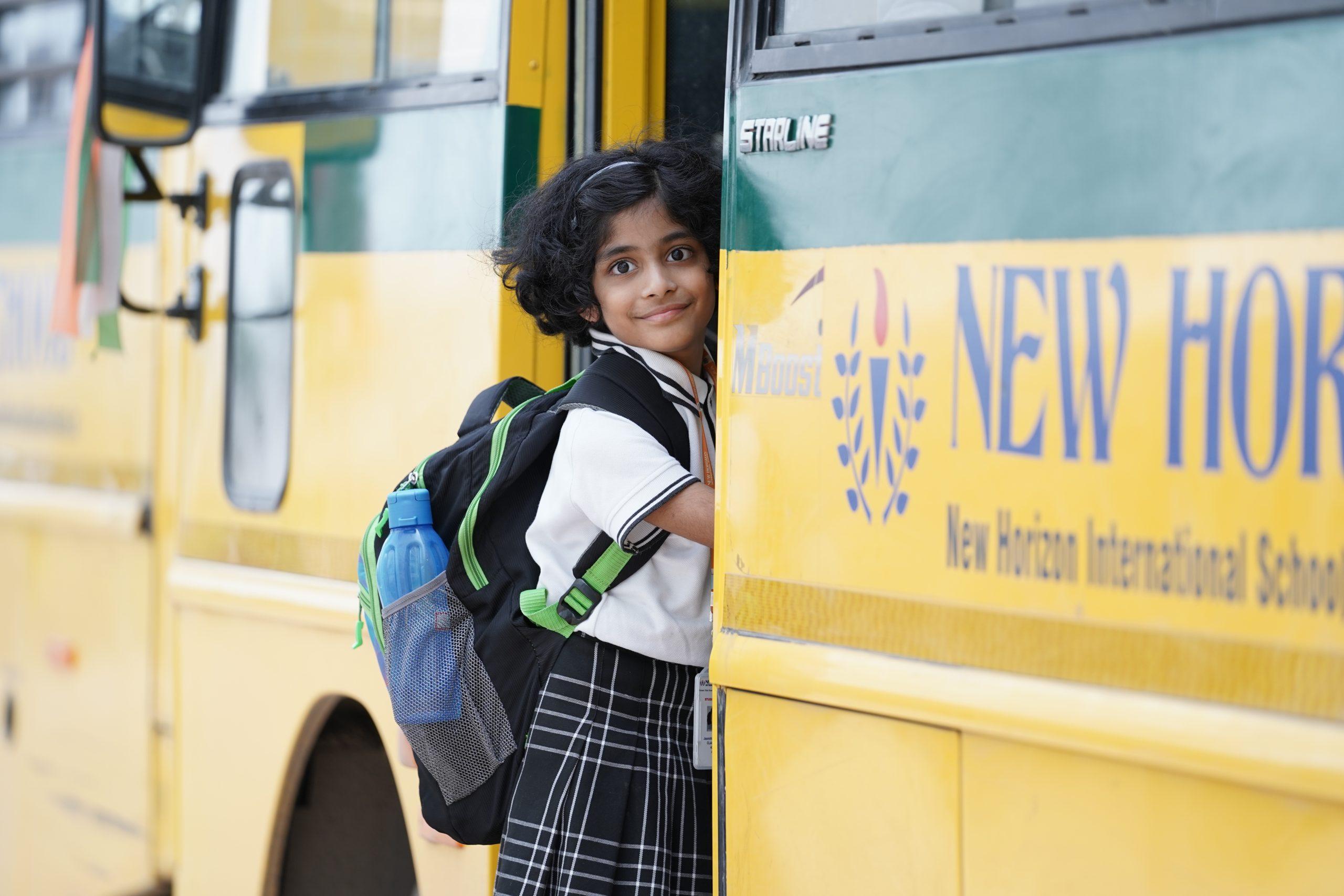 Air-Conditioned busses with CCTV cameras and a tracking system that every parent can use to track their child in real time.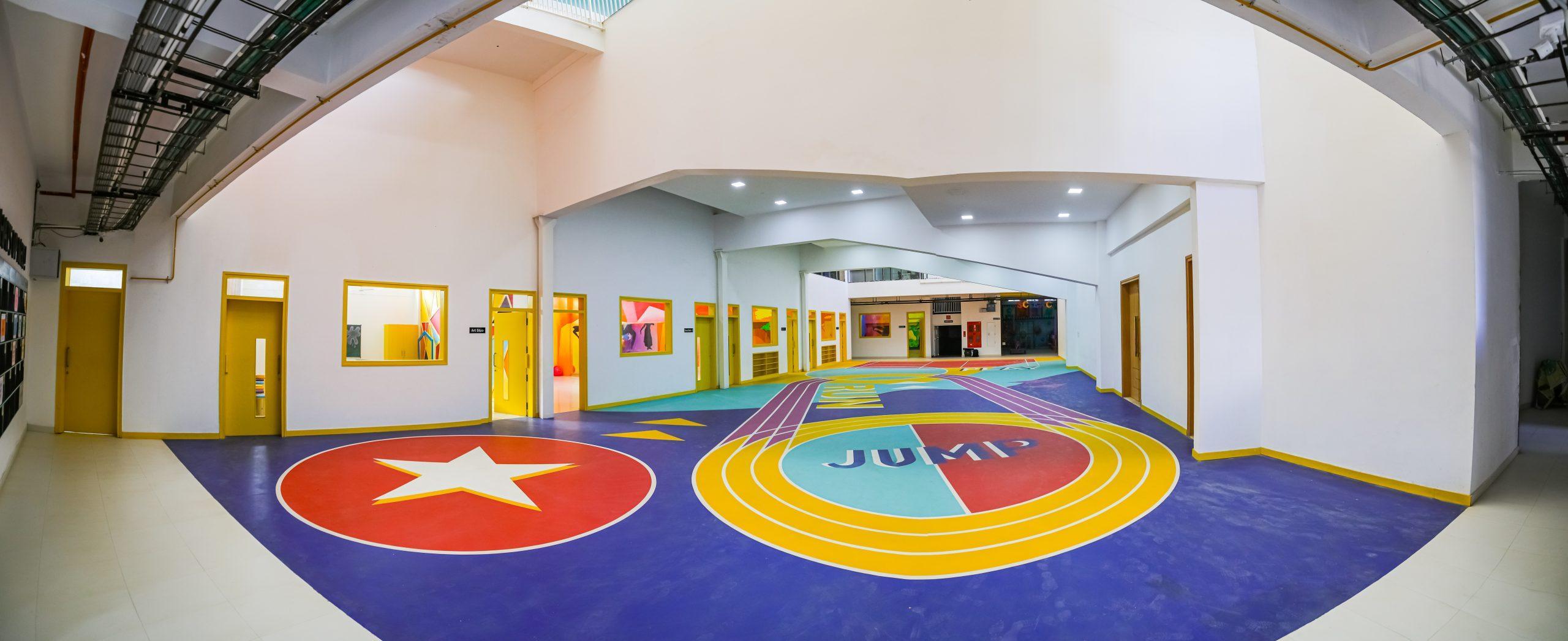 A beautifully designed Multi Purpose Hall that can be used for a variety of different activities. A space where students can indulge in dance, gymnastics, drama, story-telling and numerous other fun activities.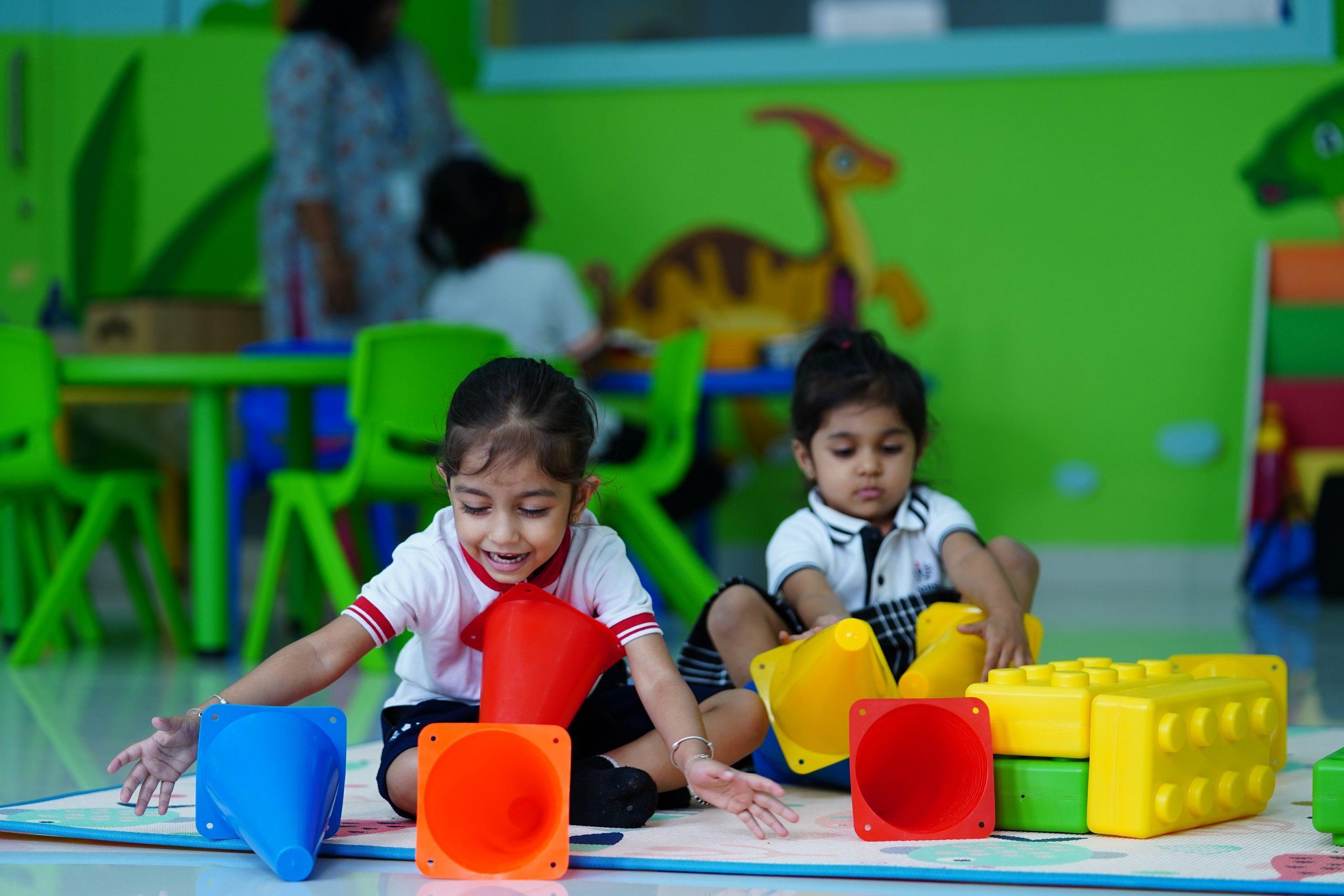 The Day Care Centre has been established to take care of the needs of the working parents of our students. A plethora of activities, yummy & healthy snacks and a blissfully nap on the most comfortable beds await your children!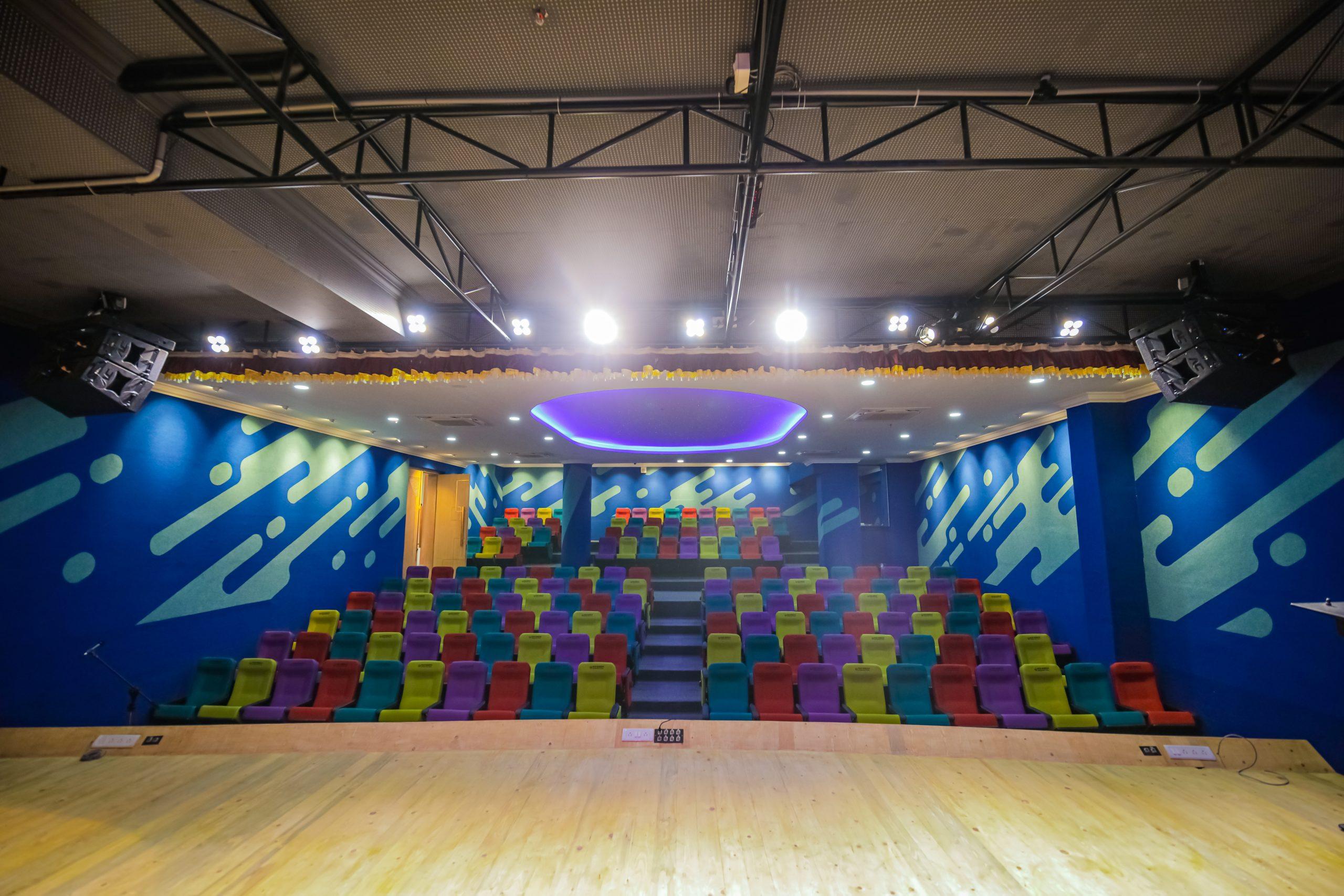 A mini theater with state of the art facilities provides the students with visual stimulation for better understanding of subjects and is also used for recreational purposes.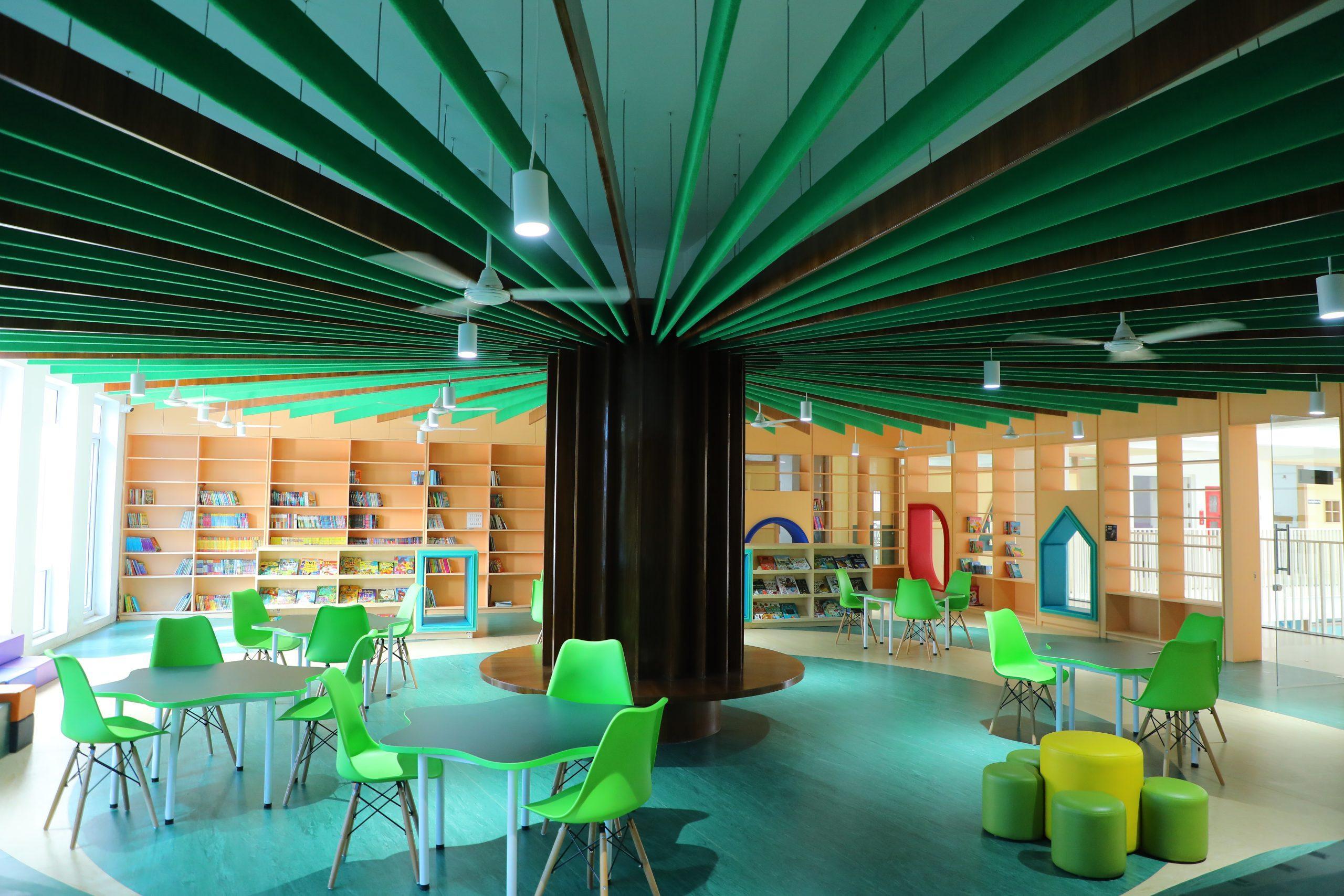 A school library is central to learning and plays a key role in encouraging inculcating the wonderful habit of reading and absorbing knowledge in a student. Our library houses thousands of exciting books to ignite the passion of reading and briefly teleport our students to a wondrous new world.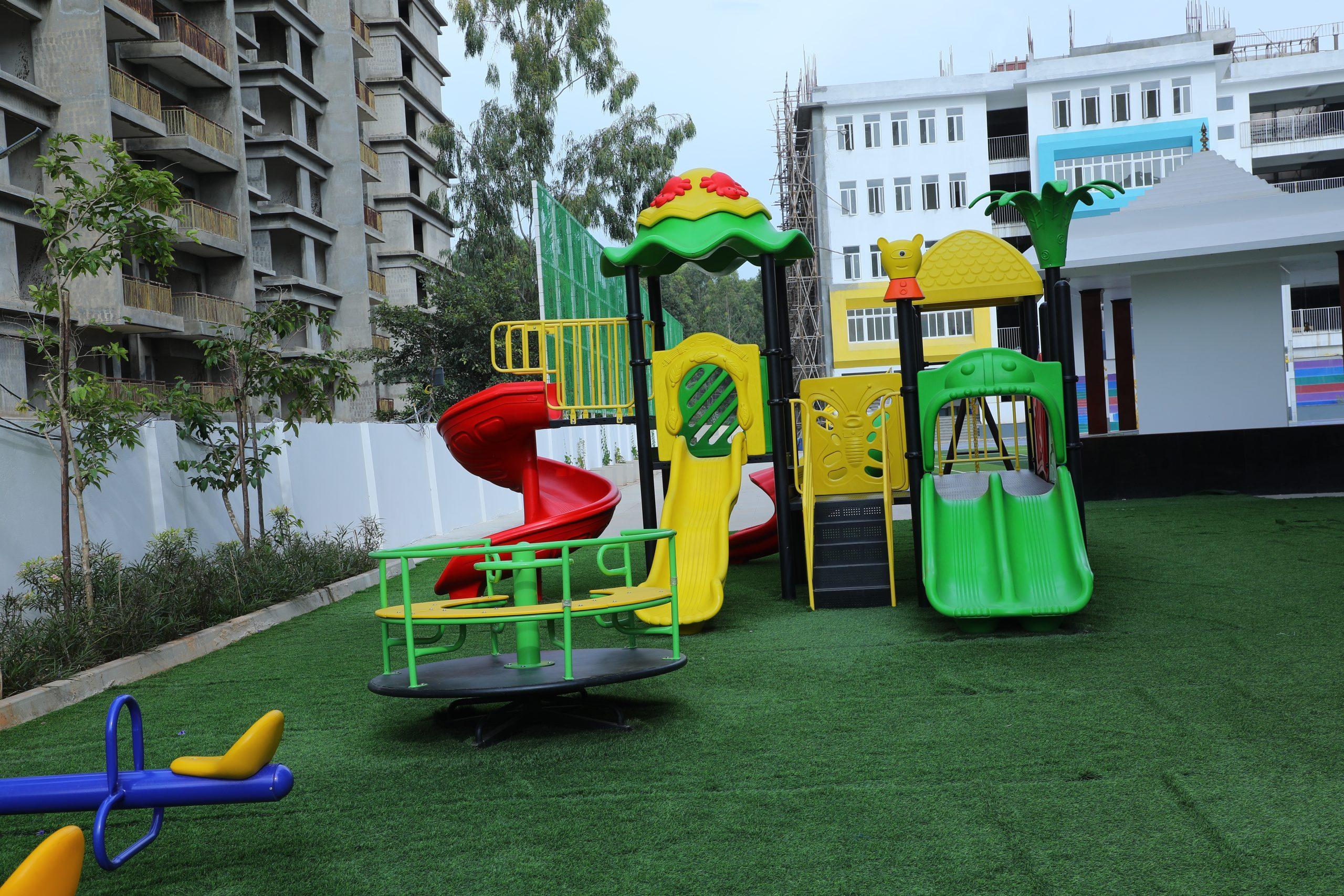 A segregated zone for our tiny tots to let loose and have fun in a safe environment!