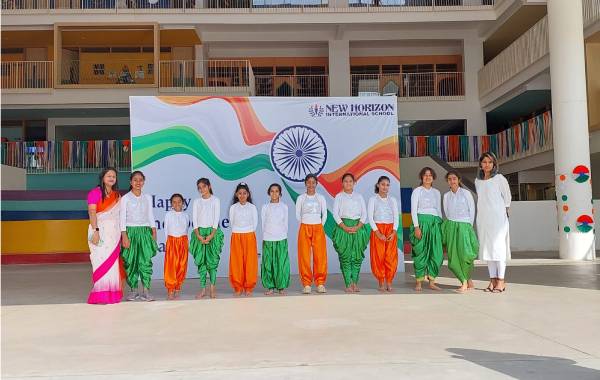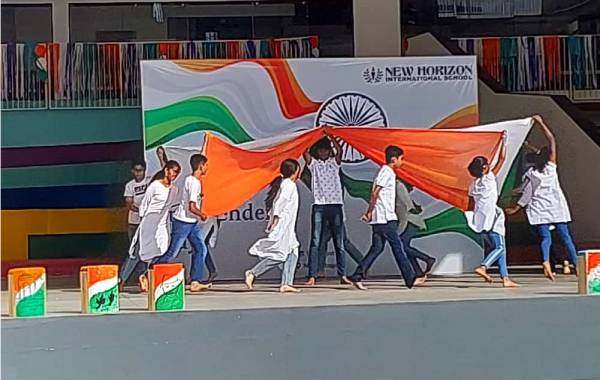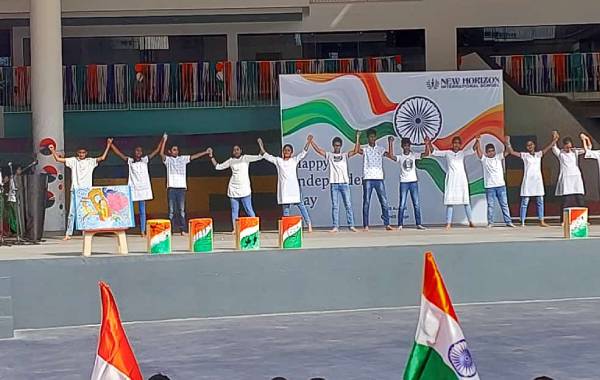 "Independence day celebrated on 15th august every year marks the day when the country gained independence from British rule in 1947. This day reminds us of the sacrifices and courage all men and women took to free our country from the Britishers. This day we pay tribute to all the freedom fighters who laid down their lives for the sake of the motherland.
The proceedings started by introducing the chief guest by one of our students. Then there was a flag hoisting ceremony by the chief guest and all gathered sang the national anthem in unison. One of our student rendered a speech on the occasion followed by a group dance performed by students of grade3&4 and also there was a group song played out by students. To end the performances a finale dance was presented by students of grade 6 to 8.
The principal gave a speech and there was a vote of thanks by one of our student. Finally there was distribution of sweets to all present.
"
Jr Secondary Divison
The Har Ghar Tiranga campaign at New Horizon International School was a patriotic initiative that instilled a deep sense of national pride among its students. In a symbolic gesture, every student was provided with a national flag, encouraging them to hoist it proudly at their residences. This campaign not only fostered a strong connection to their country but also promoted the values of unity and respect for the national flag. It served as a reminder that every home is a bastion of patriotism, where the tricolor flag represents the collective aspirations and identity of the nation. Through this initiative, the school aimed to nurture responsible citizens who would carry the spirit of the flag with them throughout their lives.